Dark Desert Eagles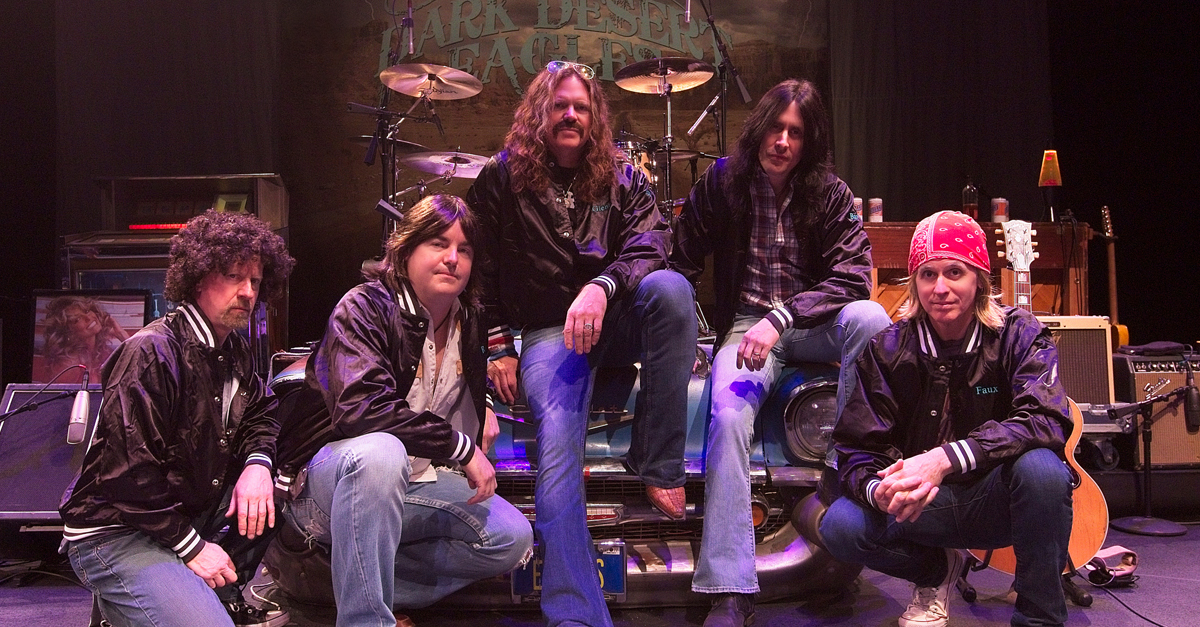 Saturday, July 29, 2023
Show: 8:00 PM Doors: 7:00 PM Age: 18+

Limited amount of $75 VIP tickets available
---
#1 Tribute to America's Greatest Rock Band, The Eagles
Dark Desert Eagles
With Scott Brown Band
With 5 #1 singles, 5 Grammy Awards, 5 American Music Awards and 6 #1 albums, The Eagles are one of the best-selling bands of all time, having sold more than 150 million records. Their "Greatest Hits" is the best selling album of the 20th century.
Touched by the passing of Eagles co-founder Glenn Frey, Pat Badger (founding member of the multi-platinum rock act Extreme) formed the Dark Desert Eagles in tribute.
As part of Extreme, Badger has sold 10 million records, including the smash #1 hit "More Than Words," and continues to tour the globe.
"But just pulling off the Eagles music is just part of it."

Badger says,

"We really want to bring the audience back in time to the 70s! The image is almost as important as the music and we have really paid attention to detail on the wardrobe, the guitars, even their infamous personalities… everything that made the Eagles so cool!"

He goes on to say,

"We're not just pretending to be the Eagles, we are the Dark Desert Eagles who are the self proclaimed World's Greatest Eagles Tribute band from 1977!
We have traveled through time to the present day and when the house lights go down, the audience finds themselves in a Twilight Zone episode meets Back To The Future… It's a blast!"
He enlisted fellow Boston based musicians Dana Spellman (drums) Tom Appleman (bass) Joe Pessia (guitar) and Chris Lester (guitar/keys). Together, they formed the Dark Desert Eagles to stunningly re-create the amazing musicianship, soaring vocal harmonies and timelesss repertoire of America's number one rock band of all time, The Eagles.