Joss Stone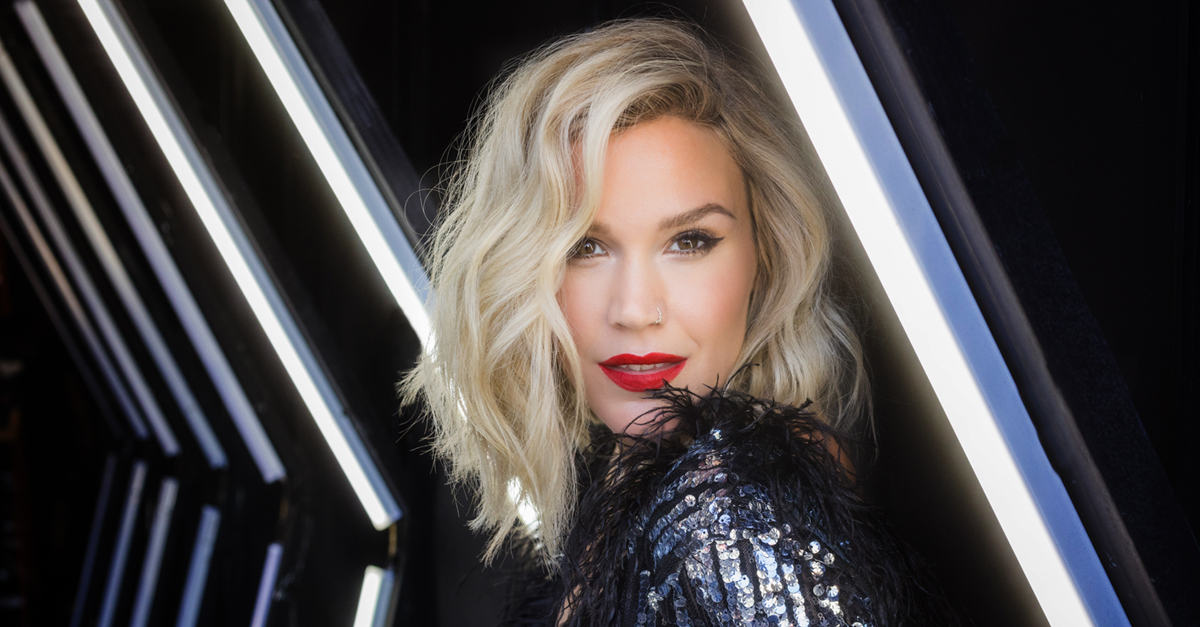 Thursday, August 31, 2023
Show: 8:00 PM Doors: 7:00 PM Age: 18+

---
20 Years of Soul Anniversary Tour
Joss Stone
with Stephen Wilson Jr
Joss Stone is a Grammy and Brit award-winning artist who released her star-making critically acclaimed debut album, The Soul Sessions, in 2003, aged just 16. Since then, she has released nine studio albums which have sold over 15 million copies worldwide. Stone has kept the company of musical royalty, performing alongside legendary artists such as James Brown, Herbie Hancock, Stevie Wonder, Gladys Knight, Sting, Van Morrison and Melissa Etheridge. In addition, she has collaborated with and contributed to albums for many of the world's finest musicians, including Jeff Beck, Mick Jagger, and Damien Marley, and garnered over one billion streams in the US alone.
Stone has been known to experiment with different styles in her own work as well, and her albums feature an exciting patchwork of various influences, creating a catalogue characterised by the fusion of her powerhouse soul vocals with reggae, world music, and hip-hop soundscapes. A double Brit Award and Grammy winning artist, Joss Stone is without question among the most iconic soul singers of the modern era, a preternaturally gifted vocalist and songwriter whose remarkable career now spans two decades with no sign of slowing down. From 2003's internationally acclaimed, chart-topping debut album, The Soul Sessions, to making history with 2004's RIAA platinum certified Mind Body & Soul as the then-youngest-ever female artist to top the UK Albums Chart. The Kent born, Devon based artist, who has recently split her time between the UK and the U.S, has crafted eight highly accomplished solo albums, not to mention soundtrack hits, film and tv appearances, and collaborations with a who's-who of music royalty, including Mick Jagger, Jeff Beck, Nas, Raphael Saadiq, Sheila E, and many more. Four more acclaimed albums followed, Introducing Joss Stone in 2007, which marked the highest ever entry, at No.2, on the US album charts by a British female, Colour Me Free in 2009 and Soul Sessions 2 in 2012.
The year prior, saw Stone's fifth album and first full-length collaboration with Dave Stewart, LP1, which made a top 10 debut on the overall Billboard 200 upon its July 2011 release – Stone's third consecutive top 10 album on the U.S.charts. LP1 "conjures the spirit of another supplanted smokey Brit songstress in the steamy South: Dusty in Memphis," wrote Paste. "Where Stone stands out – as producer Dave Stewart realises – is in her restraint…In a world where machined dance fodder, rap-deckled pop and lumbering rawk dominates, a genuine article of soul music – especially one where the thick bass, tumbling Wurlitzer and bright guitars set the tone – is a joyous noise, indeed."
LP1 was followed that same year by the arrival of SuperHeavy, the all-superstar combo comprising Stone, Stewart, Mick Jagger, Damian Marley, and A.R. Rahman. Co-produced by Stewart and Jagger, the group's self-titled debut album was met by acclaim from Rolling Stone, which declared it to be "terrifically fun…the spirit is dazzling" in a four-starred rave review. Stone's seventh studio album, 2015's Water For Your Soul, saw her pushing her artistic boundaries to encompass diverse elements of world music influences. The acclaimed collection debuted at #1 on Billboard's "Top Reggae Albums" chart and eventually proved the best-selling current reggae album of 2015, once again displaying Stone's uniquely successful gift for bridging musical genres.
Over the last decade, in addition to writing and recording new music, Stone embarked on her audacious Total World Tour in 2014, performing gigs and collaborating with local artists in over 200 countries. In addition, she also created The Joss Stone Foundation to work alongside a global network of charities and partners to provide solutions and deliver locally in cultures and communities around the world. She completed this mammoth ndertaking in 2019. Following that Stone has launched a successful podcast "A Cuppa Happy," along with a her Facebook Live cooking show "Cooking With Joss," and in February 2021 she won season two of the smash hit competition series The Masked Singer UK, dressed as a sausage! In January 2022 she co-headlined a US tour with fellow Brit, Corinne Bailey Rae, leading up to the release of her 8th album in February 2022, the critically acclaimed "Never Forget My Love", produced by Eurythmics' Dave Stewart, and written by Joss and Dave at Bay Street Studios, Bahamas and recorded at Blackbird Studios, Nashville.
This was followed in late 2022 by her first ever Xmas album, 'Merry Xmas, Love', released through Steve Greenberg's S- Curve/Hollywood Records, reuniting her with the man who signed her for her debut Soul Sessions album. 2022 also saw the momentous arrival of Joss' second child Shack, following the birth of her first child, daughter Violet, the previous year. 2023 is already shaping up to be an exciting year with further shows planned and the West End debut of The Time Traveller's Wife musical, which she co-wrote music and lyrics for with long time collaborator, Dave Stewart.